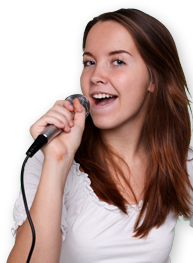 "Impressive... fun and engaging." – Choral Director Magazine
Learn How to Sing Better Today!
Learn how to sing hits by John Lennon, Diana Ross, and others
Pop, folk, showtunes, jazz, classical, and opera styles
Professional voice instruction
Interactive feedback tells you whether you're in tune
Over 230 lesson with videos, animations, and interactivity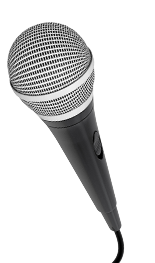 "Irresistible! A great way to learn to sing." – Barry Rudolph, Music Connection Magazine
Improve Vocal Technique and Sing Better Today!
Learn crucial vocal exercises and the physiology of singing
Get vocal warm-ups and singing tips to improve your performance
Learn how to sing high notes with confidence
Performance Evaluation gives specific feedback and tracks progress
Exercises teach key musical skills including ear-training
and sight-reading
One Week Free — then only $19.95 / month
ENROLL NOW
Learn to Sing Better with eMedia's Voice Lessons Software!
One eMedia Music Academy Subscription Does it All – Learn To Sing Better Today
Whether you need singing lessons for beginners or just a few singing tips and techniques to improve your voice – eMedia Music Academy is the answer. Vocal lessons start with basics such as proper posture, breathing, and how to sing in time and in tune. The vocal exercises continue on to cover how to improve vocal tone, increase vocal range, improve diction, and develop vocal agility, and expression. You also get lessons covering topics important to all musicians such as sight-reading and ear training. One inexpensive, eMedia Music Academy subscription gives you access to over 230 vocal lessons and teaches you over 80 great songs, including hits by Diana Ross and John Lennon. eMedia's Interactive Feedback technology makes learning how to sing better easy as it listens to you sing and displays when you sing too high, too low, or right in tune!
Singing Lessons for Beginners
Professional voice teacher, choral conductor, and soloist, Ory Brown, M.M., has over 25 years of teaching and performance experience including appearances at Carnegie Hall, Lincoln Center, and the Late Show with David Letterman. In eMedia Singing Method she has created over 230 singing lessons to offer a complete vocal course to teach both singing basics and how to further improve vocal technique, range and performance. Beginner vocal lessons teach note names, rhythms and core singing skills like breathing, pitch matching, identifying your vocal range, how to sing from the diaphragm, and other topics.
Learn How To Sing Better
The vocal tutorial goes on to lessons that show you how to sing with more expression, how to improve vocal range, sing sustained notes and get a better vocal tone. You learn how to identify parts of the singing voice, and the difference between chest voice and head voice. Vocal exercises show how to sing with better vocal dynamics and use the Messa di voce vocal technique. The vocal curriculum also features lessons on sight-reading and ear training, which are important music lesson topics good for all musicians. You will also learn vocal warm-ups and tips to help improve you singing performances. Show more details.