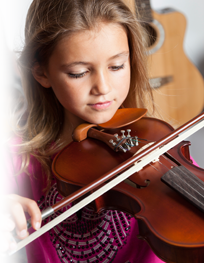 EDITOR'S CHOICE – Children's Technology Review
Fun Violin Lessons for Kids
or Anyone Young at Heart!
Beginner violin lessons taught with easy violin songs
Designed by NYC Ballet violinist Sabina Skalar, M.M.
Fun music games teach rhythm and how to play violin notes
Over 160 lessons with video, animations, and interactivity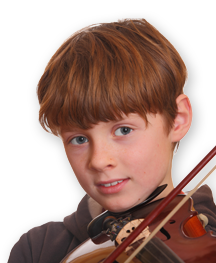 "The software provides more than enough content to give the student a good start
on learning to play the violin." – Chad Chriswell, MusicEdMagic.com
Interactive Violin Lessons for Beginners!
Animated character Val the Violin makes learning fun
Violin games teach how to read music notation
Play along with MIDI accompaniment tracks
Learn violin fingering and bow technique
One Week Free — then only $19.95 / month
ENROLL NOW
Learn How to Play Violin with eMedia Interactive Violin Software!
One eMedia Music Academy Subscription Lets You Learn Violin Today
eMedia Music Academy teaches you how to play violin the easy way by using animations, songs, and fun violin games. Learn violin fingering, bowing technique, and how to read violin music. Then use those skills to learn easy violin songs. One simple, low-priced subscription provides access to over 160 violin lessons for beginners.
Violin lessons encourage personal confidence, self-discipline, and creativity. Research shows that children who play music do better in school and have an easier time making friends.
Violin Lessons for Beginners
eMedia My Violin features animated character Val the Violin, and instruction from professional violinist Sabina Skalar, M.M., who has played with the New York City Ballet. This innovative violin software teaches you how to play violin using a structured set of violin lessons that progressively introduces basic violin techniques and musical concepts, and then reviews those at crucial stages of development.
Learn Violin Faster With eMedia Interactivity
eMedia's violin software features interactive music technology that makes if easier for kids and adults to learn violin. The Finger Tracker listens to the violin note being played and shows whether or not your fingers are placed correctly. The Animated Fingerboard shows proper fingerings as the music is being played. Interactive music games keep learning fun and engaging. Included violin lessons and songs feature variable speed MIDI playback so that tempos can be easily slowed down to make learning easier. Show more details.